Creative spaces and clear communication!
We think in 3 dimensions and that gives us the ability to help your space stand out from the rest.
Whether it's pointing people in the right direction or giving them a taste of your company away from home we can create the right atmosphere. From minimal pop-up stands that translate your brand, to a full dynamic working space for visitors to buy into your product; we can help.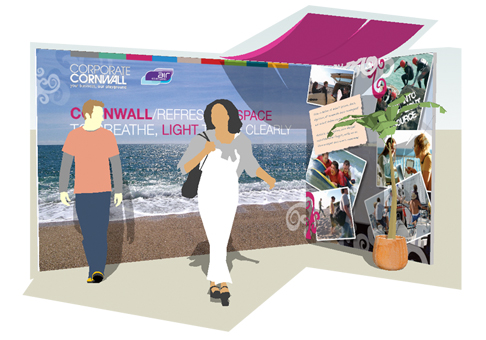 Let us show you off!
disciplines
Consultancy
Design
Illustration
Photography
Art Direction
Print Management
Copywriting
Project Management

home